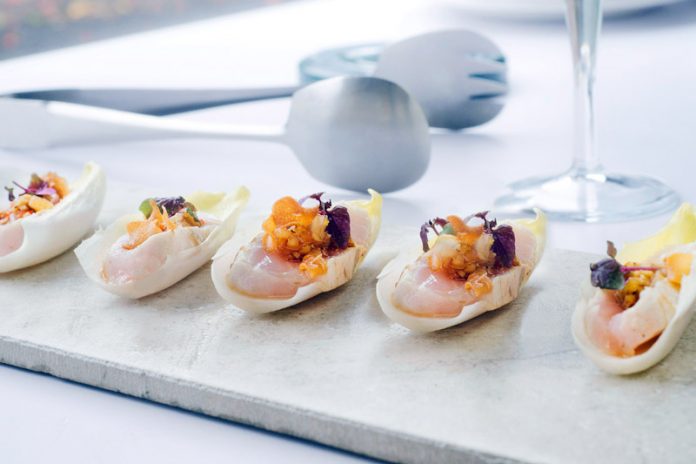 When a loved one departs, there are many things to organise, like funerals and wakes. It is often the last thing one feels like doing, but honouring the passing of family members is an important fact of life. We have established a growing list of catering companies, who specialise in functions for funerals, wakes and memorials in Sydney and surrounds. We hope that this Funeral Caterers Sydney page will provide some assistance in your search for the right caterer for your function.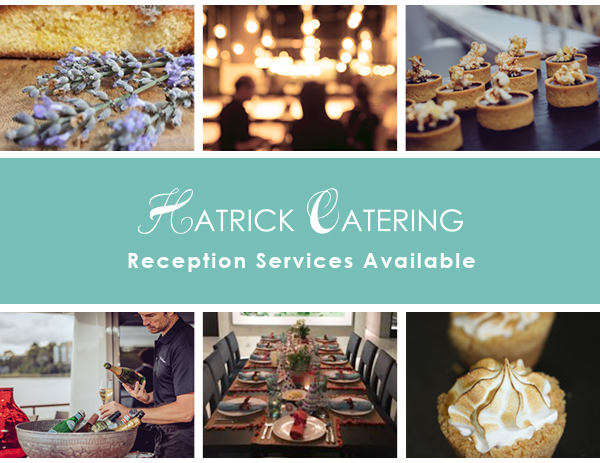 Hatrick Catering
Ph: 0400 648 699
Rear of 382 Darling Street, Balmain
www.hatrickcatering.com
facebook.com/hatrickcatering/
instagram.com/hatrickcatering/
Hatrick Catering make every event a special event. Their ethos, is one of respect for all life and the planet we humans inhabit. Conscious choices abound in their menus and approach to all aspects of their catering. Hatrick offer stand up and sit-down event catering; and can organise every element of your function requirements for you. Impeccable staff, delicious food, and expertise in function management. Your funeral catering and wake will be in good hands from planning to perfect finish.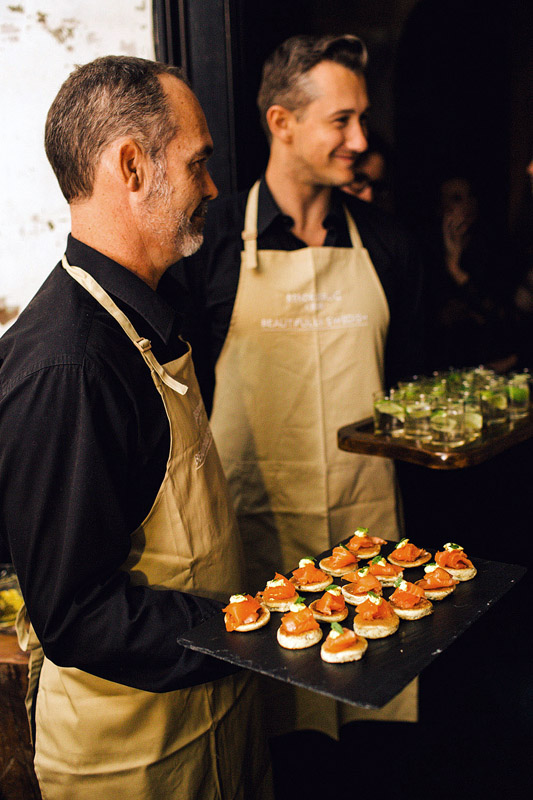 Catering By Design
Ph: 0412 269 049
10c Ponderosa Parade, Warriewood
www.cateringbydesign.com.au
instagram.com/cateringbydesignsydney/
Catering By Design are fast becoming Sydney's specialist funeral caterers. Owner Karin Slade has three decades of experience in the hospitality industry. She had fed prime ministers, chief justices, and doyens of business. Creating stress-free catered funerals for her clients is her raison d'etre. Karin's soon to be published book, Where There's a Will, There's a Wake – Create the Celebration You Would Die For, encapsulates the need for her services in a modern Australia.
Sydney Funeral Catering
Ph: 02 9438 2466
www.sydneyfuneralcatering.com.au
Professional specialist funeral caterer, offering complete packages including equipment hire, staff and beverages. Function management provided. Tailored menus to suit your requirements.
Amadeus Catering
Ph: 02 9890 2133
https://amadeuscatering.com.au
Choose from a variety of wake catering menus to suit your particular requirements. Flexible and experienced professional caterer. Full packages available to meet your needs for staffing and beverages.
Flavours Catering + Events
Ph: 1300 368 605
www.flavourscatering.com.au
Funeral, wake and memorial caterers providing warm hospitality and professional event management. Large array of menus and packages to choose from. Flexible to suit your specific requirements.
Fast & Fresh Catering
Ph: 02 8068 7221
www.fastandfreshcatering.com.au
Choose from a wide selection of hot and cold options, designed to cater for your funeral and wake requirements in Sydney. Professional and affordable packages available.
The Food Crew
Ph: 0401 233 378
www.foodcrew.com.au
Compassionate catering specialists for funerals, wakes and memorials. Large menu and package selections available. Professional and experienced.
Vickilicious Greek Catering
Ph: 0476 492 199
www.facebook.com.au/Vickilicious-Greek-Catering-218282671645986/
Greek specialist catering for all sorts of events, including funerals and wakes. Taste real Greek food and enjoy a variety of packages to choose from.