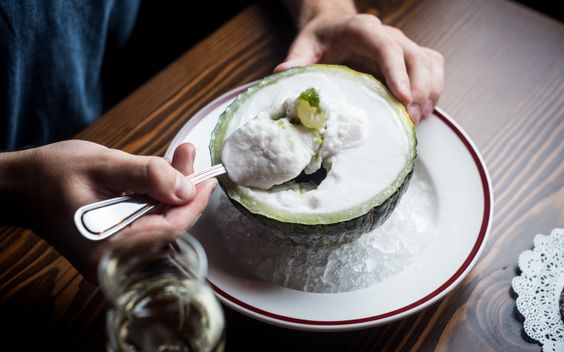 There are times when you crave French foods, and nothing satisfies until you get it. We understand your desire so we point you to the direction of Sydney's French Restaurants and Cafes. Bon appetit!
French Restaurants:
Regatta Rose Bay
594 New South Head Road, Rose Bay Ph: 02 9327 6561
regattarosebay.com 
facebook.com/regattarosebay
Regatta has such a picturesque location it is hard not to love being here. But it is more than the location, the service impeccable; the Mediterranean themed food; they all come together to create a wonderful experience. They have gluten free options, outdoor seating, kid friendly and have a full bar.
Restaurant Hubert 
15 Bligh St, Sydney Ph: 02 9232 0881
restauranthubert.com 
facebook.com/Hubert
French restaurants are the best places to take someone for a romantic evening. Hubert is one such perfect spot. It perfectly sets the mood. Food is sublime, ambiance great and if you are at a loss for wine choices, they would give informed suggestions for you to choose from. At the end one would feel as if transported to romantic France.
St. Claude's 
10 Oxford St, Woollahra Ph: 02 9331 3222
stclaudes.com.au 
facebook.com/St.Claudes
More than a modern french bistro, St. Claude's is the best known secret in Sydney. They have a history of good food from the best souffle to their amazing wines. They have fantastic atmosphere and attentive service without being intrusive. If you love french food, you simply must try this place.
Garçon
garcon.com.au 
facebook.com/GarconSydney
4 Tramsheds Harold Park 1 Dalgal Way, Forest Lodge Ph: 0497 347 302
Inspired by The Grand Budapest Hotel, Garcon aspires to be the premiere specialty coffee and wine bar in Sydney serving The Little Marionette specialty coffee, martinis, bubbly, reds or white wine. It is reminiscent of a bygone era of elegance and sophistication. Bringing in a bit of Parisian vibe, their signature blends are a must-try. The location is superb and is a great spot for coffee or a glass of wine.
La Guillotine
www.laguillotine.com.au
518 Kent St Sydney NSW 2000 Ph: 02 9264 1487
La Guillotine French Restaurant/Bistro is the ideal location for enjoying the finest in French cuisine and Parisian atmosphere right here in Sydney.Established in 1967, it is one of the oldest French restaurants in the city offering a mouth-watering selection of French favourites.
La Brasserie
www.abrasserie.com.au
118-126 Crown Street Darlinghurst NSW 2010 Ph: (02) 9358 1222
Situated in the lively restaurant scene of Crown Street, Darlinghurst, La Brasserie offers superb traditional French cuisine complemented by a comprehensive selection of fine French and Australian wines. Warm atmosphere; perfect destination for a date.
Marque Restaurant
www.marquerestaurant.com.au
4/5 355 Crown Street Surry Hills, NSW 2010Ph: 02 9332 2225
Marque is a small intimate dining space, comfortable modern dining elegance – the food, service, wine and contemporary deco. The menu is predominantly French influenced that delivers highly intelligent and original flavour combinations.
Bistro Moncur
www.woollahrahotel.com.au/index.php/home/1516-2
116 Queen Street WoollahraNSW 2025Ph: 02 9327 9713
Bistro Moncur is located in the classic Woollahra Hotel. Bistro Moncur's perennially consistent menu offers French Bistro Classics alongside daily specials which showcase the best of Australia's seasonal produce and award winning list of predominantly Australian & French Wines.
Claire's Kitchen at Le Salon
www.claireskitchen.com.au
35 Oxford street Darlinghurst2010 NSWPh: 02 9283 1891
Claire's Kitchen is the new venture of French-born iconic Sydney drag queen Mark Kuzma. The cuisine is described as "Cuisine Bonne Femme" they used the best ingredients available to create classic French dishes with a modern twist.
Chez Lulu
www.chezlulu.com.au
24 Bronte Rd, Bondi Junction NSW 2022 Ph: 02 9386 5771
Chez Lulu French Restaurant combines the love of great food and live music. Chez LuLu currently has a full program of themed menus to choose from, each accompanied by appropriate live music from local musicians.
Antoine's Grill
www.antoinesgrill.com.au
112 Majors Bay Rd, Concord NSW 2137 Ph: 02 9743 3354
Antoine's Grill is a French bistro dining with a hint of American BBQ with a focus on seasonal Australian produce in a warm, relaxed surroundings and friendly service. Their wine list a mix of quality labels from Australia, France, Italy and the USA.
Chez Pascal
www.chezpascal.com.au
440 Rocky Point Rd, Sans Souci NSW 2219 Ph: 02 9529 5444
Chez Pascal is an award winning French Restaurant known for its traditional French cuisine. They are B.Y.O. and offer air conditioning comfort with off-street parking for your convenience.
Tastevin Bistro & Wine Bar
www.tastevin.com.au
Level 1 292 – 294 Victoria Street, Darlinghurst NSW 2010 Ph: 02 9356 3429
Tastevin Bistro and Wine Bar combines traditional French cuisine with a modern Australian twist, offering a relaxed dinning destination. French dishes are prepared with the best regional and seasonal produce and matched with a comprehensive and affordable wine selection.
The Little Snail
www.thelittlesnail.com.au
50 Murray Street Pyrmont NSW – Sydney Ph: 02 9212 7512
The Little Snail Restaurant has won numerous awards for both the quality and selection of food on offer, in addition to the service they are renowned. They offer a comprehensive wine selection to suit every palate. The also specializes in corporate functions and special events.
La Grande Bouffe
www.lagrandebouffe.com.au
758 Darling St, Rozelle NSW 2039 Ph: 02 9818 4333
La Grande Bouffe is a bistro with an emphasis on traditional French flavours with a delicate modern edge. The décor make it a warm and casual yet refined dining experience; authentic French dining at its best.
Glass Brasserie
www.glassbrasserie.com.au
Level 2, 488 George Street, Sydney NSW Ph: 02 9265-6068
Glass Brasserie is offering mod-Oz menu with a French spin, providing Sydneysiders with an unprecedented dining experience in the heart of the city, offering simplicity, quality and consistency in all aspects of food, wine and service.
Le Pelican
www.lepelican.com.au
Shop 2 , 411 Bourke Street, Surry Hills NSW 2010 Ph: 02 9380 2622
Le Pelican is a small French Basque bistro set in a charming sandstone terrace between St Margarets& Taylor Square on Bourke Street in Surry Hills. Chef Jean-François brings the flavours of the French Basque region to Sydney with a fresh and modern twist.
Vatel Restaurant
www.vatelrestaurant.com.au
188 Lyons Rd. Drummoyne, NSW 2047 Ph: 02 9181 3961
Vatel Restaurant offers French cuisine in the heart of Drummoyne, Sydney. Chef Philippe's cooking remains classically French using conventional methods of gastronomic cooking with an innovative twist.
Onde Restaurant
www.onderestaurant.com
346 Liverpool St, Darlinghurst NSW Ph: 02 9331 8749
Onde is a 36 seat bistro located a short walk from bustling Victoria St and Darlinghust Rd, serving simple and Provincial French influenced cuisine. Relaxed bustling atmosphere with service that is friendly and attentive.
French Cafes:
Le Grand Café
www.afsydney.com.au/about/le-grand-cafe
257 Clarence St. Sydney NSW 2000 Ph: 02 9264 7165
Le Grand Café is conveniently located on the ground floor of Alliance Française de Sydney. A Parisian oasis in the heart of Sydney. The all-day menu offers a range of French inspired dishes carefully prepared and served by talented chefs and French speaking service staff.
Bitton Café & Bistro
www.bittongourmet.com.au/cafe
36-37A Copeland Street Alexandria NSW 2015 Ph: 02 9519 5111
Bitton Café & Bistro is a relaxed and friendly cafe atmosphere with gourmet, French-inspired dishes. All day breakfast menu, so you can enjoy at any time. Bitton Cafe is also child friendly, with a kids menu and a play area full of toys in the back terrace section.
Café Sel&Poivre
www.seletpoivre.com.au
263 Victoria St. Darlinghurst NSW 2010 Ph: 02 9361 6530
Café Sel&Poivre is a touch of France in the heart of Darllinghurst, with a relaxed French atmosphere. Its traditional French menu will make you reminisce about the French bistro that you found tucked away in Paris the last time you were there.
Boulangerie De France Café
www.defrance.com.au
605-609 George Street
Sydney NSW 2000 Ph: 02 9267 6744
BoulangeriedeFrance is a provincial French cafe and bakery specialising in provincial breads, crepes and pastries. All baguettes are baked daily and their coffee is made with hand selected beans from AAA grade Ethiopian, Costa Rican and Brazilian beans.
Pompidou Café
www.cafepompidou.com
48 Alfred St. Milsons Point Sydney, NSW Ph: 02 9964 0032
Pompidou Café is a French Café with an extensive breakfast and lunch menu that's fresh and seasonal, healthy and rustic. They use organic fair-trade coffee, and a range of premium organic loose-leaf teas in celebration for all tea lovers.
Le Petit Café
www.lepetitcafecoogee.com
63a Dudley Street Coogee NSW 2034 Ph: 02 9665 0638
This warm and welcoming French cafe has an authentic and traditional French menu. It offers beautiful fresh pastries, crepes, salads and delicious sandwiches. Le Petit Cafe is fully licensed and open for dinner on Friday nights from 5:00pm to late.
Café De France
www.facebook.com/Cafedefrancecoogee
19 Havelock Avenue Coogee, NSW 2034
A little French cafe tucked away in the side streets of Coogee, Café de France serves delicious French treats for breakfast, lunch and dinner. Come down for the perfect blend of French Bistro and casual beachside dining.
Café Nice
www.plus.google.com/114081885350699486277/about?gl=ph&hl=en
2 Phillip Street Sydney, NSW 2000 Ph: 02 8248 9600
Perched on the edge of Circular Quay, looking over to the Harbour, Café Nice serves up exquisite French cuisine that is light and fresh, along with a touch of Italian influence. They focus on fresh seafood, vegetables and cuisine that's true to the province of Nice in France.
Sweet Infinity
www.sweetinfinity.com.au
18 Strand Arcade 412-414 George Street Sydney, NSW 2000 Ph: 02 9235 2902
Sweet Infinity is a French-inspired patisserie, renowned for its beetroot and seed cake. It is a lovely looking shop filled with delicious looking sweet treats. A great place to go for a morning coffee and pastry before an arduous day.
Café La Pasion
www.plus.google.com/115868902959844933797/about?hl=en
106 Darlinghurst Rd Darlinghurst NSW 2010 Ph: 02 9331 8651
Reminiscent of a French patisserie in the heart of Darlinghurst, Café La Pasion is a gourmet haven for lovers of healthy, hearty food prepared with a seasoning of simplicity. They serve traditional French cuisine from breakfast through lunch.
The French House
www.plus.google.com/110278487609678980335/about
1G Danks St. Waterloo NSW 2017 Ph: 02 8399 2770
The French House is a reflection of Parisian glamour, it is an ideal cafe for creatures of comfort. It is also a good stop for sweet takeaways with gateaux, quiches, baguettes, tarts and mille feuilles, all made in-house. There's also a relaxing al fresco spot for breakfast and lunch.
Chez Dee Café & Gourmet Grocer
www.chezdee.com.au
62-64 Kellett St. Potts Point NSW 2011 Ph: 02 8354 1544
Chez Dee, French for 'Dee's place' is a French-inspired oasis on Kellett Street in Potts Point. Chez Dee is a café with beautiful private boudoir spaces available for functions. They produce a range of eclectic, tasty dishes for both dining in and take-away using fresh seasonal produce.
Café Lyon
www.cafelyon.com.au
366 Pacific Highway Lindfield 2070,NSWPh: 02 9416 5026
Café Lyon is a neo-bistro with a fresh contemporary twist. It offers an ever changing menu, blending classic bistro fare with refined technique and presentation. It's all about great bistro food and wine, efficient and friendly service, and an enjoyable, casual dining experience.
Croquembouche Patisserie – Botany
www.croquembouche.com.au
1635 Botany Rd.Banksmeadow NSW 2019 Ph: 02 96663069
Croquembouche is one of the busiest French Patisseries in on Botany Road,close to Sydney Airport. A little slice of pastry heaven, enjoy an espresso or cup of tea with cakes or savoury treats at Croquembouche. They are also located at Randwick and Bondi.
Frenchy's Café
www.facebook.com/FrenchysCafe
1100 Middle Head Road, Mosman Sydney 2088 Ph: 02 9969 4411
Frenchy's Café is a French influenced café serving breakfast, lunch and afternoon tea. It is located at the former site of Shot Cafe and the Barn. The menu at Frenchy's offers all the classics such as French onion soup and home-made pork rillettes.