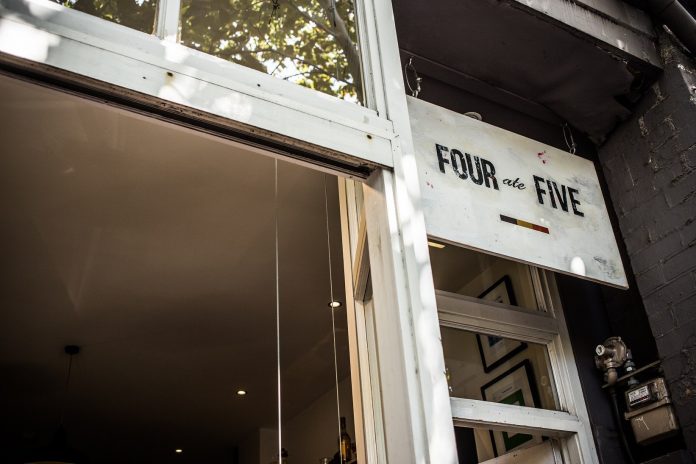 Surry Hills is a fave of the cool kids it must be said. I am not a cool kid by any stretch of the imagination, but I certainly try and act like one, and although I often fail, I have definitely secured a win by finding and dining at this amazing little cafe. The food, the food, the food. That's how excited I am about this place…
I get here and I find that it is packed, they made me wait for a while and let me tell you I am a hungry man. It's worth it though as the food, as previously mentioned is mouth watering. Also, allow the people here to take time in preparation of your meal, sit around and enjoy the vibes, read a book, and for the rockers among you, it's not infrequent to sit around and be listening to the Stones.
The Food:
I guess this is the part you've been waiting for my friends, the food.
Generous portions of mouth-watering goodness. The pulled pork sandwich, beautiful sweet strands of pork with fresh apple and cucumber, spicy tomato chutney, drenched in aioli on dark sourdough…
If you don't want to dribble on yourself again, do not read the following.
How about french toast stuffed with banana and served with maple syrup, mascarpone and rhubarb? Ok, ok, I promise not to do that to you again!
What other media are saying about Four Ate Five:
"Four Ate Five is the type of café we'd eat in every day. It's got brilliant food, friendly service and a pulled pork sandwich that visits us in our dreams." ~ Time Out Sydney (Their first ever 5 star review)
"There's no doubt this cafe will seduce you, so upon your journey along Crown St pop in for a fresh juice, or dig in to their playful, tasty takes on breakfast staples" ~ Small Lust.
The Liquids: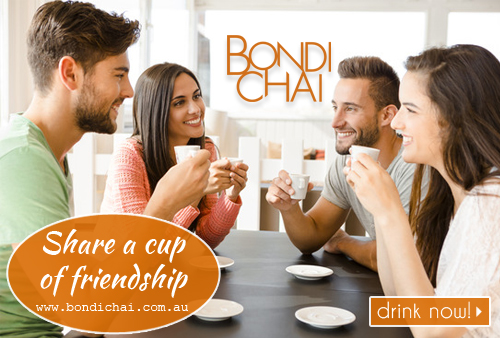 For someone who likes his vodka with a dash of vodka, the drinks here are healthy but also taste good. I resist the urge to get my hip flask out and power my drinks up, because honestly they taste good and I feel pretty special sipping away on my chai tea, feeling like some omniscient indian guru, imagination much? Seriously though they have some of the best tea available in Sydney: organic green sencha, Okinawan green tea, Lady Grey, English breakfast, organic peppermint or for locals preparing for an afternoon nap, organic chamomile, all from the fab team at Worldpartea.
The Verdict:
My overall impression of the place is, did i mention the food is amazing?! Seriously, leave work/home/your significant other NOW and run there! It's worth it!
The details:
Four Ate Five Cafe
485 Crown Street, Surry Hills, 2010, NSW
02 9698 6485
www.fouratefive.com
To find out stacks more about Sydney's Best Restaurants & Cafes, keep checking back into our website www.sydneycafes.com.au which has heaps of reviews as well as details of forthcoming foodie events, restaurant openings and TV cooking shows. Get yourself a slice of that Sydney Cafes vibe! Or follow us on Twitter via http://twitter.com/sydneycafes
More Sydneycafes Links:
3. Otto Ristorante Woolloomooloo