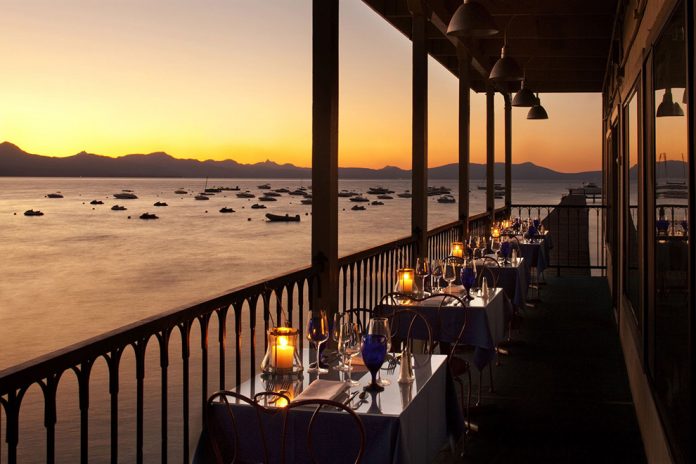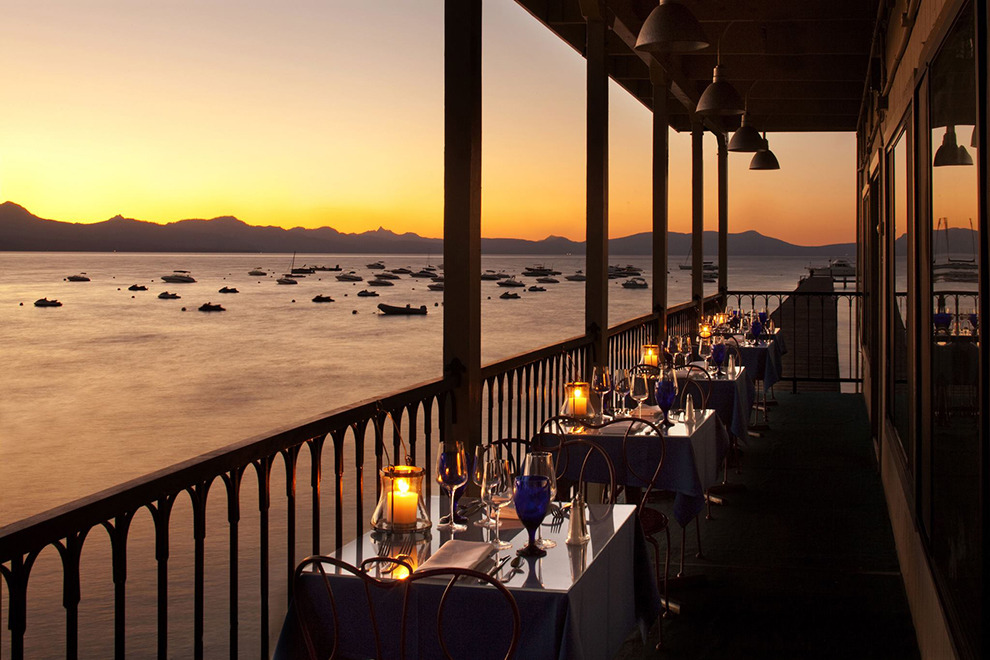 You love Sydney cuisine, but have you tasted it with the best views? Here's our list of the 20 best al fresco foodie haunts in Sydney …

Doyles Seafood Restaurant on the beach in Watsons Bay might be viewed as a lazy choice, but it's one of the first places people think of when they dream of dining outside with a view. The Doyle family first opened their doors on this sunny & beachy harbour location in 1885. Since then and for over five generations, they have been proudly sticking to what they do best – serving Australian Seafood. Despite the somewhat privileged air, in fact the staff are lovely and children are always welcome. To see more www.doyles.com.au
Catalina Recently voted by our 8000+ twitter followers as the most splendid Sydney wedding reception venue, an outdoor seat at Rose Bay's Catalina offers iconic views of Sydney Harbour in all its boating magnificence. Taking it a notch higher, there's even an outdoor bar. Get your eyes salivating by clicking on http://catalinarosebay.com.au
The Boat House in Palm Beach was recommended by many people including Noelle Harb on Facebook as having "the best food and coffee". http://www.theboathousepb.com.au
North Bondi Italian Food on Bondi Beach evokes dark, moody, Melbourne Italian on the inside, while the balcony is pure Bondi bliss – I know which I prefer!
Cottage Point Inn Nestled on the junction of Cowan Waters and Coal and Candle creek, the unique location of this old boatshed matched with the creative menus & contemporary wine list will inspire and captivate your senses. Whether arriving by car or seaplane both the bush and water views are worth the trip. www.cottagepointinn.com.au
Rose Bay Marina Kiosk is living proof that Sydney al fresco dining doesn't always lead to too much fresh air in the wallet or purse. Under the Pier Restaurant on the water at Rose Bay, the Marina Kiosk has a casual menu and quality coffee. Great water views in relaxing environment for breakfast and lunch. Bread is provided for your kids to feed the fish and they have a changing menu which includes roasted pumpkin walnut tart with homemade carrot jam and goat's cheese, or grilled salmon, olive, tomato and feta salad.
Manly Pavilion Awarded one Chef's Hat in the Good Food Guide 2012, a balcony seat at this compelling venue is much sought. Also a premium location for functions and corporate events. For more check out http://manlypavilion.com.au
Cafe Sydney The amount of times as editor of this website I get mistaken for being the owner of Cafe Sydney is amazing! But I don't mind, that's a pretty awesome accidental honour. Outdoor tables at an elevated altitude provide memorable moments soaking up Sydney harbour at its most sublime. www.cafesydney.com
Mrs Sippy is a great Double Bay wine bar where the outdoor tables are always the first to fill. 'Melbourne might have alleyways, men in skivvies and espresso; we have sun, fun and the cooling nor'easter," owner Ben May was recently quoted as saying in the Sydney Morning Herald. Well put, take THAT Melbourne! http://mrssippy.com.au
Otto Ristorante Spotting celebrities is one of the best reasons to dine here, apart from the marina views and excellent foodie fare. Celebs walking past and celebs in the house, personally I loathe all that glitz and glamour but this place is quintessentially Sydney, so if you're a visitor to Sydney, you simply have to go here. For more info here's our review.
Peronis Italian This one doesn't rate for the view but for the food as our tummies insist it's the best Italian restaurant not just in Parramatta but for miles around. They have a relaxed outdoor area which is fab for those hot Western Sydney nights. www.peronis.com.au
Biota Dining in Bowral has outdoor tables with enticing views of the spring-fed dam, lawns and the restaurant's two vegetable gardens. Great spot for a sunset drink. Here's some high praise from a fab food blogger: "we had the Duck pressed in juniper sugar, its egg, roasted cereals, cauliflower. The duck has a ham like quality to it and is rich, silky and flavourful. Along with the delicious egg yolk underneath, as well as the cauliflower foam/puree, it is a sure-fire winner." http://www.biotadining.com
The Fern in Redfern dishes up rancheros and smoked pork belly with lashings of UV rays via their 25 outdoor tables which get snapped up promptly on a sunny day. There's a lot to like about this cafe. The Fern is located in a breezy terrace, with an eccentric jumble of furniture. Even from the courtyard, the truck-rumbling score of Cleveland Street is nicely out of earshot, and that leafy space is a nice spot to be coolly sipping their Hibiscus, Rosehip, Cinnamon and Mint Iced Tea. It's refreshing to see a drink that departs from the usual banana-smoothie-and-juice line-up at most cafes. For a classy blogpost on The Fern click here.
Red Lantern in Surry Hills has outdoor tables which are in high demand, despite being on busy Crown Street. It's a conscious strategy by owner Mark Nguyen to evoke the outdoor urban atmosphere of his native Vietnam. They're also conscious in other ways, eg from their website: "We now use Gundooee Certified Organic wagyu beef at Red Lantern, free range pork and organic poultry. We choose only line caught fish or sustainable seafood and make all efforts to know its provenance. We will introduce some unfamiliar sustainable seafood species on our daily specials to demonstrate that it's not necessarily the popularity of a species that makes good eating but rather how it is cooked." Check out www.redlantern.com.au
Any other alfresco cafes or restaurants in Sydney you'd like to recommend for us to add to this page? Contact us via our Sydneycafes Facebook Page – we'd love to hear from you!
More Sydney Al Fresco Venues
Bistro Lilly
168 Kent St Sydney Ph 9252 1116
Elegant Dining in Tranquil City Glade
Lemon Cafe
393 Crown St Surry Hills Ph 9380 5242
Fab Casual Little Cafe
Seachange Cafe
20 The Strand Dee Why Ph 9971 9692
Cosy & Quaint Grill-Style Food is Great
Cafe Dov
130 Victoria St Potts Point Ph 9368 0600
Casual, Local & Friendly
The Royal Hotel
237 Glenmore Rd
Paddington Ph 9331 2604
Paddo Pub, Bar & Great Balcony
Bar Italia
169 Norton St Leichhardt Ph 9560 9981
All The Leichhardt Legends Go Here