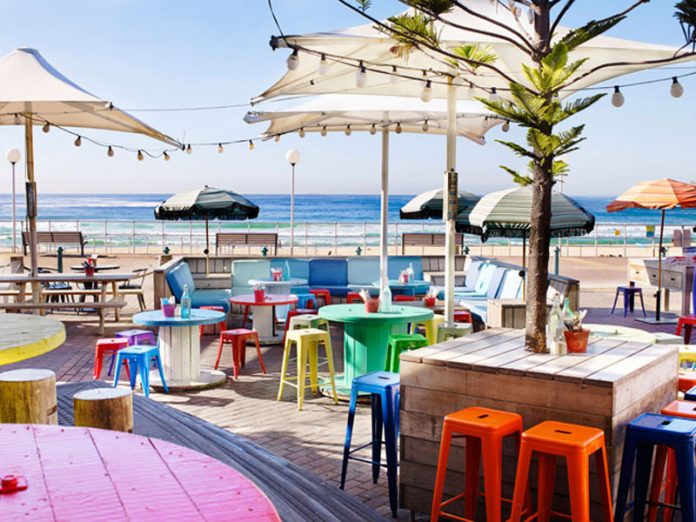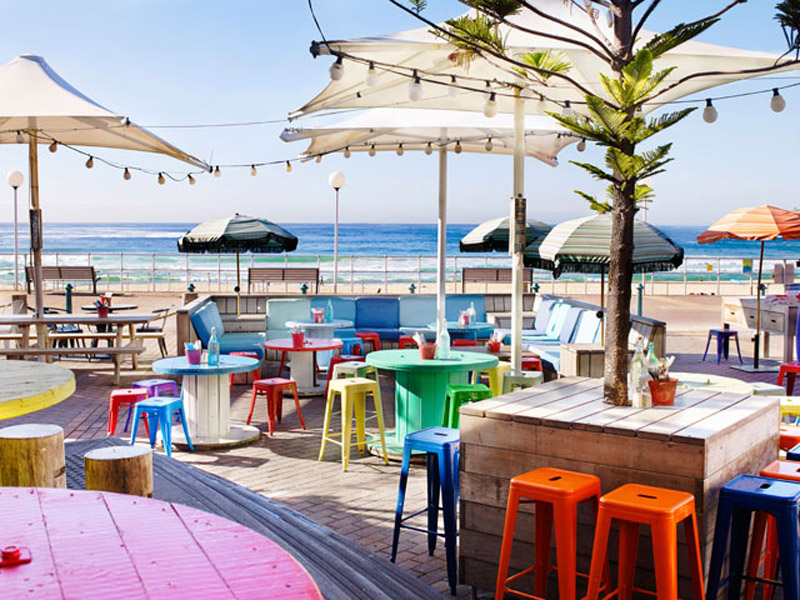 Eating out with your little tykes can be a bit stressful especially when you're in a not so kid-friendly place. Christine Buhay has put together a list of some of the best child friendly cafes, restaurants and pubs in Sydney so the whole family feels comfortable and relaxed.
Otto 
Area 8, 6 Cowper Wharf Road, Woolloomooloo Ph: 02 9368 7488
ottoristorante.com.au/sydney  facebook.com/ottoristorantesydney
Expect to be dazzled with Otto's harbour location. A modern Italian restaurant, Otto is beloved because it has more than Italian food and have something for everyone. It is vegetarian friendly with gluten free and vegan options. Kid friendly and with outdoor seating, Otto has a full bar where you could order your fancy. A Sydney dining experience is never complete if you have not had the Otto experience.
Public Dining Room Balmoral
2A The Esplenade, 2088 Mosman Ph: 02 9968 4880
publicdiningroom.com.au facebook.com/PublicDiningRoomBalmoral
Situated in the charming banks of Mosman, Public Dining Room delivers stunning sights and an air of sophistication, the perfect backdrop for a leisurely lunch or a memorable dinner. Their modern look and kid friendly atmosphere adds to the relaxed tones of the restaurant. They have an excellent range of menu options and wonderful wine selections.
Three Williams 
613a Elizabeth St, Redfern Ph: 02 9698 1111
threewilliamscafe.com 
facebook.com/threewilliamscafe
Brioche, narnie and french toast, pure hipsterville. This is Three Williams Cafe in the heart of Redfern. It's a family friendly cafe with a spacious interior, reasonable prices, awesome food and a section where kids can entertain themselves. If you've never been to, prepare to be pleasantly surprised.
The Grounds of Alexandria 
Bldg. 7A, 2 Huntley St, Alexandria Ph: 02 9699 2225
https://thegrounds.com.au 
facebook.com/thegrounds
Opened in 2012, The Grounds of Alexandria is a landmark coffee roaster, eatery, bar, cafe and kitchen garden that is envisioned to be an urban sanctuary to welcome and bring people together. Theirs is a multi-cuisine spot that focuses on fresh produce serving breakfast, lunch, dinner, coffee and drinks. They also provide catering, bookings for events, and outdoor seating. Walk-ins are welcome.
Plonk! Beach Cafe
Ferguson's Marina, The Spit Bridge, 83 Parriwi Rd Mosman, Ph: 02 9960 1007
www.plonkbeachcafe.com.au
Plonk! Beach Cafe provides a relaxed, casual dining for the whole family offering Modern Australian cuisine. This café welcomes children and offers a healthy eating choice that tastes good too! Watch the kids play on the pristine clean beach whilst you relax and finish your meal. The setting is relaxed, more than child and dog friendly – it's simple and good fun.
Meadow Cafe
Prince Alfred Park Pool, 105 Chalmers St, Surry Hills, Ph: 02 8399 1198
Meadow Café has a friendly service, open space and amazing atmosphere. Their menu features Spanish and Mediterranean cuisine. It's right next to the pools and the park. Meadow Café is a great place to dine with the family and meet up with friends before a stroll in the park. It's also the perfect place to replenish the body before and after a swim.
The Grounds Keeper Cafe
30 Argyle Ave, Ryde, Ph: 02 9808 4696
www.groundskeepercafe.com.au
The Grounds Keeper Café is the perfect place to take the kids and relax while watching them in the distance. This café is utopia for parents with kids as there are plenty of places for them to play letting the parents enjoy a meal in peace. The food is Mediterranean inspired and the coffee is fantastic.
The Belrose Hotel
5 Hews Pde, Belrose, Ph: 02 9451 8585
www.belrosehotel.com.au
The Belrose Hotel is your Northern Beaches family friendly destination pub. It has the largest indoor 'soft-play' playground in any Australian pub making it the ultimate kids' playground. It's family friendly, child friendly and is the sanctuary for parents. This hotel also serves delicious meals that will satisfy the whole family.
Terrey Hills Tavern
2 Aumuna Rd, Terrey Hills, Ph: 1300 734 642 or 02 9486 3343
www.terreyhillstavern.com.au
Terrey Hills Tavern is a popular pub and bistro with a casual and friendly atmosphere. This pub has an extensive range of value for money meals and desserts which the whole family will enjoy. Your kids will love Terrey Hills Tavern as it has a children's playground plus a family friendly petting zoo.
Newport Arms Hotel
2 Kalinya St, Newport, Ph: 02 9997 4900
www.newportarms.com.au
Newport Arms Hotel is one of Sydney's most famous pub icons. It's an institution that still delivers after all these years. This is where you can enjoy great food with some of the best water views in the world. The Newport Arms Hotel also has 2 playgrounds for kids and also does birthday party packages for kids.
Watsons Bay Tea Gardens
8 Marine Pde, Watsons Bay, Ph: 02 9337 6733
www.teagardenscafe.com
The Tea Gardens is a family friendly café with a grassed play area for children. It's a great place to dine out with the kids. Enjoy the outdoors in their umbrella covered paved area or the cosy relaxed atmosphere inside while watching the countless moored sailing boats on the sparkling harbour. Delight in a great variety of mouth-watering dishes with an Italian influence when you dine at the Tea Gardens.
Conservation Hut
Fletcher St, Wentworth Falls, Ph: 024757 3827
www.conservationhut.com.au
The Conservation Hut is an award-winning café which serves scrumptious breakfast, hearty lunch, tasty snacks and great coffee. This café has indoor and outdoor seating areas where you can enjoy the stunning bush views. It's also an ideal venue for family celebration. The menu offered at this café is Modern Australian cuisine.
The Cafe at Balmoral Bathers' Pavilion
4 The Esplanade, Balmoral Beach, Ph: 02 9969 5050
www.batherspavilion.com.au
This café has great food and drink choices for all occasions. The food and the cocktails are equally enjoyable as its surroundings. Bathers' Pavilion Cafe is perfect for the little ones too as the beach offers the perfect playground. It's a beautiful location with great service.
Lachlan's
Old Government House, Parramatta Park, enter from Pitt St, Parramatta, Ph: 02 9687 2662
www.lachlans.com.au
Enjoy indoor or al fresco dining outside the long verandah with a view of the beautiful parklands when you dine in at Lachlan's. The food here is quintessentially Australian using kangaroo and barramundi and they also have a uniquely regional wine list.
Armoury Wharf Cafe
Building 13, Blaxland Riverside Park Jamieson St, Newington, Ph: 02 9714 7513
www.armorywharfcafe.com
Armoury Wharf Cafe is an excellent place to grab breakfast or lunch. This café is located near one of the amazing parks in all of Sydney. If you are looking for a place to keep the kids happy, Armoury Wharf Café is the place to be. They serve children's meals too and you could easily let your kids play while you finish your meal in peace.
Hotel Pennant Hills
352 Pennant Hills Rd, Pennant Hills, Ph: 02 9484 2266
www.hotelpennanthills.com.au
This local landmark had a cool makeover and has been transformed into a family friendly bistro serving excellent food. The new experience is friendly, relaxed, comfortable and modern. This bistro was designed with the family in mind and features an indoor playground which the kids will love.
Henson Hotel
91 Illawarra Rd, Marrickville, Ph: 02 9569 5858
The Henson Hotel at Marrickville is one groovy pub that welcomes families. This watering hole is very kid-friendly and if you're an Inner West parent who wants to have a beer and not have to leave the kids at home, you would love the Henson. They have some seriously good pub food for adults and a dedicated kids menu as well.
Bitton
36-37A Copeland St, Alexandria, Ph: 02 9519 5111
Bitton Gourmet Cafe has a family friendly, relaxed café environment. The bistro serves gourmet French inspired food and also features an exciting kids menu. Bitton provides a safe enclosed area for parents to relax while their children play in the kids' playroom stocked with toys. It's the ideal destination to take your kids and have an enjoyable sumptuous meal at the same time.

The Australian Hotel and Brewery
350 Annangrove Rd, Rouse Hill, Ph: 02 9679 4555
www.australianbrewery.com.au
The Australian Hotel and Brewery is more than just a watering hole. This pub is all about food, family and fun, and features two indoor play areas for kids to enjoy. It has a modern and rustic decor which brings that feeling of a friendly and welcoming atmosphere. The pub serves hearty yet sophisticated dishes and also has an extensive gluten free menu.
Vanilla Bean & Lime Cafe
61 Howard Rd, Padstow, Ph: 02 9774 3875
www.vanillabeanandlime.com
Vanilla Bean & Lime Café was established in 2005 and has been referred to as the "Hub of Padstow". This café offers an upmarket casual dining experience offering an extensive breakfast and lunch menu. It's also a brilliant kid friendly café and serves fabulous babycinos.
Point Cafe
1 Dover Rd, Wamberal, Ph: 02 4385 8841
www.pointcafe.com.au/point-cafe-wamberal
Aside from the great dining experience you'll have at Point Café, you can also enjoy the beachside atmosphere and the views across Wamberal beach. Point Café will be one of the better breakfast dining experiences you'll have with a breakfast menu available all day. The picturesque Central Coast beachside location and kids' corner at Wamberal's Point Cafe also makes it a magnet for families.
Castle Hill RSL
77 Castle St, Castle Hill, Ph: 02 8858 4800
www.castlehillrsl.com.au
Castle Hill RSL is a haven for the youth. It has a gym, C2K, a swimming school and restaurants. This relaxing place is very popular among the locals. Castle Hill also has play area for kids and family and many dining places to enjoy a relaxing coffee or lunch.
North Ryde RSL
Cnr Pittwater and Magdala Rds, North Ryde, Ph: 02 9888 7588
www.northrydersl.com.au
North Ryde RSL the perfect destination whether you want to eat, drink, play, or just relax. It features a number of restaurants and dining experiences plus lounges, bars and free entertainment. Families are especially welcome at the Club. They have a fully supervised, purpose built indoor jungle gym and playground for a perfect family bonding in a fun and exciting place. North Ryde RSL is more than just a club, it's a community.
Mamre House
181 Mamre Rd, Orchard Hills, Ph: 02 9670 6178
www.mamre.com.au
Come and visit Mamre House for a unique experience which the whole family will love. Mamre House is set in a picturesque rural setting. The tea rooms have that charming colonial/cottage ambience with an extensive and changing lunch and dessert menu. Experience a friendly, old-fashioned service only at Mamre House.
Addie and Me
3/7 Stewart Ave, Hammondville, Ph: 02 0424 149 751
www.addieandme.com.au
Addie and Me is a lovely child friendly cafe, shop and party venue in Sydney. It's a haven for kids which will take them on a magical journey. They do a variety of children's themed parties and often run different workshops for children and adults. They serve pancakes, toasted sandwiches, and homemade treats. They also have gluten free bread and gluten free treats available.