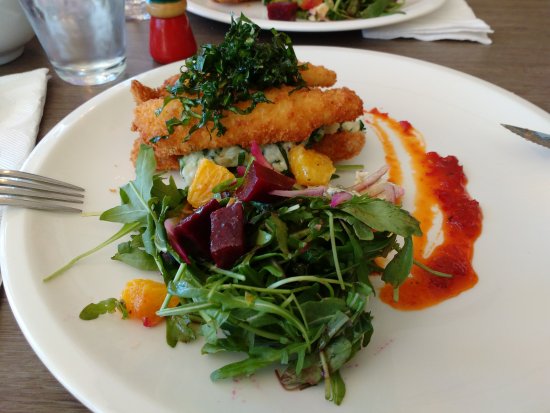 Brazuca Restaurant
www.brazucamanly.com.au
It was a cold and blustery night in Manly, the night of the epic Sydney sandstorm. With the taste of desert dirt still in our mouths, we were truly in need of a palate shift – and we were about to get one, because this writer was yet to have tried the churrasco experience – and thankfully we were soon immersed in the warmest, most lush rainforesty welcome – for stepping into Manly's Brazuca is like stepping straight into Brazil.
Pretty much all the staff are born and bred Brazilians – a pleasure to behold with their mysterious brown eyes, dark bronze skin and thick manes of lustrous Latino hair – but the one twist on the night was that the entire catalogue of patrons, apart from one couple, were all local Aussies. WTF? Well, when has an Aussie bloke not loved a good steak? And the churrasco adventure is substantially all about meat, though delivered more imaginatively and more deliciously than any blustering BBQ bloke could muster. The secret? Not just the perilous presentation on razor-edged knives and skewers – it's all about the sauces.
We began, however (as per usual), with a dip into the liquid delights of Brazil – two Shots Da Casa – "chilled saga tiba velha cachaca" – which basically translates as coming with a chilli sugar dip and fresh strawberry acting as a solid chaser in the same way that lemon plays its part with tequilas. A thoroughly recommended way to start the evening, but we'll always tell you to get some alcohol into you before eating – it's been the Sydneycafes' team mantra for a decade now and ain't nothin' gonna take that away from us.
Then before we could draw a breath, finally our nostrils clear of that damned sandstorm (beautiful though it looked against the Sydney Harbour Bridge), we were literally bombarbed by cuisine!! Truly sublime cheese bread arrived, as did our salad sides and some crispy pork – yeouch that was good. The side salads are pretty massive – so if you by happenstance go to Brazuca with a vegetarian in tow, they can look forward to an absolute feast of delicious salads, six in all, which accompany the stream of carnivorous arrivals.
Once that first sliver of pork had been caressed with the sharpest knife off its steely-skewered stick, briefly on my plate before slithering into my stomach, our palates – so long bored with usual Sydney fare – were assaulted by the first rate Chicken Spinach Pesto, and then again, in a spiralling fiesta of delectica, by Soy Chicken and Chorizo Sausage, then Garlic Prawns, then some excellent Rump Tail (Maminha) and soon upon us, the Picanha – the premium rump cut, basted in the kinds of saucas that mama never used to make – no matter what her nationality.
It was then time to pause and wet our whiskers again, and so were we refreshed by the most wonderful Caipirinha – what a superb cocktail and for just $9.50 this is simply an absolute must – asserting itself as a brilliant palate-cleanser after the brutal bombardment of our mollycoddled tastebuds, which had been set asunder by the wayward magnificence of the untamed sauces that had basted us into submission.
Head chef Rodrigo Marques, you could tell from every dish, has no plans to sell out the churras concept so that Brazuca would become just another grill-house – no chance – this is a man who is passionate about keeping those sauces as seductive as you could imagine – there's a plundering of Sydneysiders' sensibilities going on and it's going on at Manly Beach. Oh, how can you not but love… Brazilians?