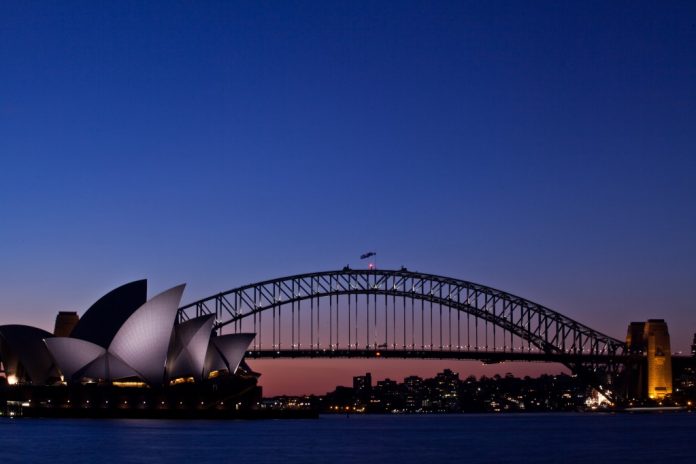 Once you get to Australia's premier city, Sydney, there are a thousand things to do, but we've distilled it down to the best 20 to choose from …
1. Sydney Harbour Bridge: Just to stand under the bridge and admire its construction is exciting, but a Sydney Harbour Bridge climb is awe inspiring, the views are spectacular and the walking is easier than it appears. If you don't have the money to spend, strolls across the footpath or ride over the cycleway are free and nearly as good. A pylon museum showcasing the history of the bridge is interesting and has magnificent views.
2. Sydney Opera House: Sydney's other Harbour icon! It's free to wander in the forecourts or foyers. You can do a behind the scenes tour or pay to see a opera, concert or dramatic production.
3. City Sightseeing Bus: Want to get an introduction and orientation of the city? The City Sightseeing Hop On Hop Off bus (see above view of the bridge from the top of the bus) will take you past all of the iconic spots that you'll probably want to visit and tell you some interesting facts along the way. Included in a day pass is the bus to Bondi and Bays.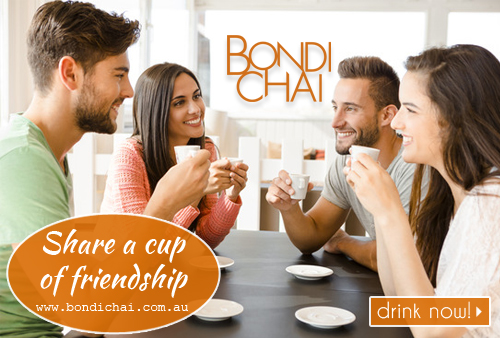 4. Bondi Beach: With its wide expanse of white sand, great surfing breaks, child friendly waves, dramatic pavilion, grassy parks and a vibrant shopping strip with cafes, hotels and boutiques, it's no wonder Bondi Beach is Sydney's most famous and popular beach. A quick bus ride from the city.
5. Walk from Bondi to Coogee: A great seaside promenade stretches from Bondi Beach to Coogee Beach, with spectacular ocean views, seaside parks, grand houses, the stunning Tamarama and Bronte (pictured above) beaches and even a cliff top cemetery on the way. Both Bondi and Coogee are easily accessible by bus.
6. Ferry to Manly: Sydney Harbour is the jewel of Sydney. You could pay a lot of money and do a harbour cruise, or you could pay a small fee and travel like a local on a ferry which will take you around the harbour with its beautiful vistas. The ferry to Manly takes about ½ hour and has the added bonus of being to explore the shops and the beach at the other end.
7. Walk from Manly to The Spit: Experience the Sydney Harbour National Park with a walk along the shores of the Harbour from Manly to the spit. Beautiful Harbour views, natural bushland, ritzy harbour side suburbs and even coffee and icecream stops await walkers along the way.
8. Taronga Zoo: Perched on the edge of the Harbour Taronga Zoo is also a short ferry ride from the city. Showcasing animals from Australia and the rest of the world the zoo has become an example of nature friendly displays where the animals roam widely in comfortable and interesting enclosures which mirror their natural environments.
9. Cockatoo Island: Over time it's been used for a jail, hostels and ship building so it has some remarkable history still built on its rocky interior. Now it's a part of the Sydney Harbour National Park and used for the staging of Art Exhibitions and entertainment. You can take a ferry for the day to explore its peaceful nature and history or you can stay the night in its campground or the luxury historical houses.
10. Rivercat to Parramatta: Discover the inner reaches of Sydney Harbour where it narrows to the Parramatta River on a Rivercat which will take you to Parramatta for the day. You can explore the historic parts of Parramatta or go shopping!
11. Farmstay: Meet some genuine Aussies as well as the sheep, dogs and horses. Learn about rural life by staying on a real working farm, see Aussie farming methods and experience some authentic bush hospitality. Breathe in the fresh air and wake to the sound of the birds to enjoy that fresh morning that only exists in the country.
12. Jenolan Caves Tour: Australia's premier limestone caves are just a short trip from Sydney. You can take one of more than a dozen underground tours to view Jenolan Caves' spectacular formations. Or if subterranean adventures are not your style there are plenty of stunning rock formations and beautiful nature walks with wildlife above ground too.
13. Blue Mountains: The World Heritage Wilderness Blue Mountains National Park on Sydney's doorstep is vast and holds enough nature, history, wildlife and secret spots to keep any visitor delighted for weeks. But a Blue Mountains Day Trip from Sydney is one of accessible way for all visitors to experience some of its beauty and pleasures.
14. Outback Adventure Tour: Get out of the city and see what the REAL Australia is like. Australia was founded by adventurers who forged their way into unknown territory. You can experience that spirit by going past the Blue Mountains into the bush and meeting genuine bush Aussies. Explore nature, caves, farms, wineries, ride a horse and walk in the bush.
15. Horse Racing at Randwick or Rose Hill. While Sydney can never match the hype of the Melbourne Cup and Caulfield race-track, there's still plenty for punters at these two venues. Randwick is where the glamours go for their fashions in the field, while the hard-core punters get their deals from www.australianfreebets.com.au and then head to Rose Hill to study the form up close.
16. Mudgee Food and Wine: Mudgee is one of Australia's most exciting food and wine producing regions in Australia and is an easy tour away from Sydney. Sample some of Mudgee's famous "Mudgee Mud" red wines, taste the olives and olive oil, try some local beer, and experience the friendliness of a country town at a local pub.
17. City Walking Tour: There are many guided walking tours available in Sydney City. Architectural, historical, ghost, shopping, highlights, nature and some are even free, but all are entertaining and conducted by people who'll impart some local knowledge. Or you can pick up a map and make your own discoveries. Sydney is compact and exciting enough to be accessible but always interesting on foot.
18. Star Casino: Hit the high life and join the high rollers with a visit to Sydney's entertainment extravaganza. With multiple gaming rooms, theatres, restaurants, bistros, boutiques and bars there's always something happening at Star Casino.
19. Australian Wildlife: There are two great Australian Native Wildlife Parks in Sydney. At both Featherdale Wildlife Park and Koala Park Sanctuary you can pat koalas, walk amongst and feed kangaroos and wallabies, see echidnas, wombats, platypuses and a myriad of other native animals. And there are hundreds of colourful Australian birds too.
20. Paddington: Discover one of Sydney's gems. The historic suburb of Paddington has winding streets lined with Victorian terraces. Victoria Barracks is an historic but still operating military facility not far from Paddington Town Hall which has an arthouse Cinema. The boutiques and art galleries along Oxford Street form one of Sydney's most eclectic shopping strips.

21. Horse Riding Tours: Riding a horse is one of the best ways to explore the bush, because native wildlife is less afraid of people on horseback and the sight of kangaroos, wallabies or wombats is common. A peaceful stroll on the back of a horse enables the rider to see a lot of country with no effort and can take you into bush hideaways.
Other Bush Tours Near Sydney:
1. Abercrombie Caves
2. Australian Farmstays
3. Australian Outback Tours
4. Blue Mountains Tours
5. Farmstay Australia
6. Horse Riding Tours
7. Jenolan Caves Tours
8. Katoomba Three Sisters Tours
9. Orange NSW Tours
10. Outback Tours
11. Tour Australia
12. Wine Tasting Tours NSW