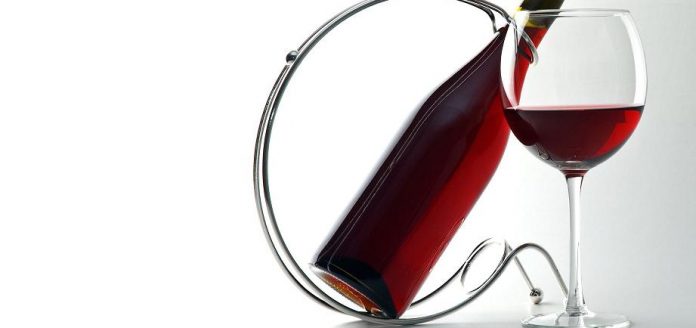 Meghan Williams & Stewart Dawes, with help from scores of drinking buddies including wine experts Ronnie Stricke and Adrian Read, review a selection of Australia's best organic wines, along with wines which are biodynamic, preservative-free or low-allergenic…
Rosnay Organic Wines 2007 Rosé
Mystically imbued with the soul of a smokey sunset, start on this at 5 or 6pm and with luck you'll sense what we mean. Or sail through it with a good Thai dinner, floating on the well-rounded palate, sweet and sultry on the journey to mild mellowed intoxication. Good aromatics with cherries and plums. Rosé is usually made by "bleeding off" the juice of the red grapes in order to concentrate the colour from the skins into the remaining juice, and to make the remaining red wine more intense in colour. The result of this is often that a certain amount of hard, herbaceous tannin is still found in the pink juice, which can only be concealed or balanced by making the wine sweet. Perhaps this explains the abundance of sweet rosé on the market, usually at good prices. The Rosnay Rose, in contrast, meets the modern consumer's desire for a dry wine which is cleansing, refreshing, crisp and fruity – and rounded but not sweet. This organic Rosé is nature made liquid, water and the earth's minerals turned into magical wine. The organic aspects helps that glimpse of heaven wink back at you – nature is great, treat her well and she will kiss you back blessedly. http://www.rosnay.com
Grancari Estate Old Vine Grenache 2004
If grenache has an Australian home, it's McLaren Vale, and therefore you can be confident right from the outset that an organic grenache from this region is destined to please. McLaren Vale wines are distinguished by their ripeness, elegance, structure, power and complexity and all such attributes are on display as this drop drifts across the palate.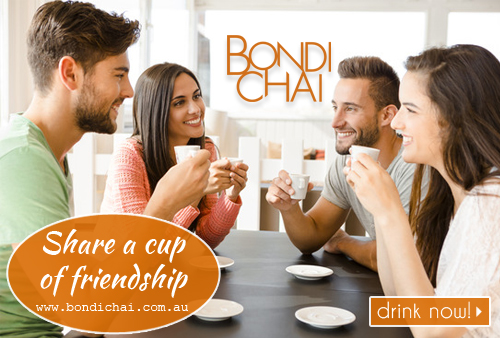 The old vines were planted in the 1940s – and present owners Rino and Greta Ozzella (since 1983) have achieved full organic certification by using organic fertilisers, natural vineyard maintenance and by crushing only organic grapes from the family estate. Not only does the old wood enhance the flavour, but grown on a westerly slope thereby catching the afternoon sun, facing the ocean and the mixture of light loamy soils with limestone ridges, all help to create rich full-bodied wine. We here at Sydneycafes.com.au already loved grenache deeply, now it's simply perfect to know we can drink it organic. On another occasion we polished off Grancari's fab shiraz also …
www.grancariwines.com.au
Tamburlaine 2006 Gestalt SauvignonBlancSemillon
Few could dispute that this is one of the best organic whites on the market. Immediately attractive with a sweet yet easy-going bouquet and a first taste of honey, gooseberry, perfume and pineapple, there's some other mystical element which makes you just want to swig it across the palate fast and get it down the throat. It delights all angles of the tongue and has a strange positive clawing – more please! The improvement in the Tamburlaine brand is stratospheric and if this "sauvignonblancsemillon" is symptomatic of the direction they're heading in, then this is a label to watch for reasons beyond the simple fact of their organic motivations. What's also charming/alluring about these folk, embodied in the fresh energy of winemaker Mark Davidson, is that they appear to be enjoying themselves big time in everything from the sentiments on the label to the expanded versions on the tasting notes. We approve – we can taste the flavour known as 'enjoyment'.
www.tamburlaine.com.au
Thistle Hill 2003 Basket Press Shiraz
This is a delicious four-year-old shiraz with a bouquet of fresh blackcurrants and spice. The palate has lovely soft tannins with berry, plum and chocolate flavours balanced with sweet American oak. This wine won a silver medal at the 2006 Mudgee Wine Show. Drink 2007-2013. Well worth contrasting with their elegant 2002 Basket Press Cabernet Sauvignon which has a bouquet of mint and blackberries and sweet American oak. The palate is complex, with fresh berry, spice and oak flavours developing into a long, lingering finish. This cabernet won a bronze medal at the 2006 Mudgee Wine Show and is also the first cabernet made by winemaker Lesley Robertson. The Robertsons are strong advocates of sustainable farming and use no insecticides, herbicides, weedicides or synthetic fertilisers in the 27-acre vineyard. As a result, Thistle Hill has been classified as organic by NASAA (National Association for Sustainable Agriculture Australia) since 1993. Drink 2007-2012.
www.thistlehill.com.au
Retief 2006 Gundagai Shiraz
There are good organic wines, there are bad organic wines, this one is right up there with the best. Organically nurtured since its establishment in 1997 by the Retief family, their small Winbirra vineyard is located south east of Wagga Wagga in the Gundagai Region's beautiful Kyeamba Valley where vines were first planted in the early 1840s. Their over-arching philosophy is to allow the grapes' natural characters to develop with minimal intervention, reflecting the sense of "place" as well as seasonal variations. This minimal sulphur, vegan shiraz is full-bodied and luscious with winemaker Chris Thomas drawing our attention to the blackberry and licorice highlights. As Francois and Lyn Retief state in the notes, "being passionate about maintaining a holistic approach to life in general, and land stewardship in particular, we have chosen to conduct the whole property in harmony with biodynamic principles." Accordingly full Biodynamic certification status was attained in March 2006, while ongoing revegetation and regeneration enhance biodiversity throughout the property by increasing habitat, nourishment and shelter for cattle, predatory birds and wildlife as well as soil microbes … all of which impact positively on the grapes. Of equal influence is the timing of seasonal activities – such as pruning and harvesting – which are carried out in accordance with principles based on Rudolf Steiner's philosophy. This really is a special wine, and since they don't have a website yet the best way to try this stuff, at our absolute recommendation, is by calling them on (02) 6922 1618. And heck, 14% alcohol ….!
Tamburlaine 2006 Gestalt Verdelho Semillon
Semillon, the grand old dame of Hunter white, and Verdelho, the fresh face in the Valley, unite across the generations in this delicious wine. On offer is a medium weighted palate supporting fragrant aromas and flavours with a lovely even texture. The cleansing citrus characters harmonise delightfully with moreish floral and fruit characters of orange blossom and ripe nectarine, making this wine enjoyable to drink on its own, or even better with food. Very Gestalt! Particularly recommend almost any seafood dish, otherwise Asian cuisine, salads, chicken or pork would also go well … – Andrew Saw.
www.tamburlaine.com.au
Tamburlaine Gestalt Cabernets 2005
Tastes like you can quite comfortably drink two bottles, so clean is this wine's palate. "But, one moment," interjects Alonya Soboleva, our Russian co-imbiber- on-the-night, "what's all this on the label about Gestalt?" She's a financial consultant, perestroika has worked … she seeths attitude, passion and sales belief direct from Moscow apartment culture. "Very purple label," continues our Gorbachevian graduate in that very matter-of-fact way which is babooshka and cute all at the same time."It reflects the reality that this is a mulberry wine, not so much a red wine." Now she's saying weird shit. "Let's talk about brand awareness, says this beautiful maiden, as she starts to out-Yeltsin even the bear himself. Lively label, favourability, the organically harvested grapes are their point of parity, difference, but … what are 'cabernets', plural? Picasso image is exceptional, signed by the vigneron, fantastic, but … is it drinkable? Very sensual, she replies, taste very strong, but the name of the grape, cabernet singular, should appear according to tradition, she insists.
www.tamburlaine.com.au
Krinklewood Hunter Valley Chardonnay 2005
Vignerons Suzanne & Rod Windrim have handcrafted this lovely drop using only premium free run juice together with fermentation at cool temperatures to retain all the fresh lively fruit characters. Barrel fermented in Troncais French oak barriques with a component of wild ferment, this chardy is straw in colour with a fine bouquet of peach and grapefruit, entwined with subtle hints of luscious toasty oak. The grapes have been grown using biodynamic viticulture, and like many of the best organic wines, traditional fining using milk products have been utilised so traces may remain, and the preservative 220 is there which can cause allergic reactions in some people. Can be enjoyed now, although it will benefit greatly from several years careful cellaring. Krinklewood's website is well worth checking out, where they recommend drinking this wine with "herbed organic chicken breasts cooked with Krinklewood Verjuice" and where you can become aquainted with some of the other excellent wines they're presently producing.
www.krinklewood.com
Robinvale Wines Demeter 2005 Auslese Lexia
Robinvale Wines have been operating since 1976, and for many years when people thought organic wine, they were the first brand, and sometimes the only brand, that spilled out of people's mouths. Now there are so many new organic wine producers in Australia, it's good to see that Robinvale aren't resting on their laurels, but continue to be innovative, leading the way with interesting new varieties. First out of the case, we decided to chill their 2005 Auslese Lexia Sweet White, and once out of the fridge it didn't last long. This is just so drinkable, very enjoyable, it tastes of fun and not taking life too seriously. This luscious drop's palate features ripe and delicious tropical fruit with honeyed muscat characters. Suitable for vegans and vegetarians, it's non-cloying and balanced with fine cleansing acid. As a Certified Demeter Biodynamic wine, it's been produced using environmentally friendly, ecologically safe biological methods to activate and nurture the life of the soil, without the use of artificial or synthetic chemical pesticides, fungicides, weedicides, fertilisers and other unnecessary additives. That's fantastic of course – and in this case, even better, because it's a tasty aromatic drop and a very accessible way to begin a journey into the healthy realm of organic viticulture.
www.organicwines.com.au
Captains Creek Organic Wines 2001 Chardonnay
This family-owned and operated vineyard in Daylesford, Victoria produces hand-crafted premium quality certified organic wines from the Burgundian grape varieties Chardonnay and Pinot Noir. Their 2001 chardonnay has a gorgeous, fresh taste with hints of honeydew melons and cashew nuts persisting within subtle but classy oak characters. Barrel fermented with natural malolactic
fermentation, it's a full-bodied, well-balanced wine with great intensity. No chemical additives are used throughout the wine-making and the essential preservative sulphur dioxide has been kept to a minimum.
www.captainscreek.com
Kalleske Wines 2004 Clarry`s Barossa Red
In South Australia`s celebrated Barossa Valley, the Kalleske family have been farming and growing grapes since the 1800s. A blend of Grenache (80%) and Shiraz (20%), this is one of the best organic reds we`ve tasted. Already critically acclaimed, this rich ripe fruity drop has a quality of density which makes it a delicious delight to appreciate, with very soft tannins but an overall muscularity to the shiraz. The nose shows uplifting aromas of ripe raspberry, cloves and sweet spice, an appetising prelude to a delightfully mouthwatering genuine family estate wine.
www.kalleske.com
Pig In The House 2004 Organic Cabernet Sauvignon
We just LOVE the mantra of the good couple who produce the Pig in the House wines, Jason and Rebecca O'Dea: "our ultimate desire is to live in a chemical-free, sustainable environment producing wine that reflects where we live and what we believe in … converting to organic production was the right thing to do for us, the environment, those who consume our produce, and future generations". A wonderful vision, and the hard work behind that quest has well and truly come up with the goods: just 98 cases from a 15-acre vineyard outside Cowra in the lovely Central Ranges of New South Wales. This Cab Sauv has aromas of stewed berries, with a full, rich palate of wild berry, soft tannins and a long earthy finish.
www.ploughandladle.com.au
Pig In The House 2005 Organic Shiraz
And where does the name come from? The vineyard was originally home to 20 free-range pigs! Now if you're a sangiovese-kid, as in one of those Eastern Suburbs types who has long-since expunged your taste for shiraz, having upgraded your wine-snob sensibility to grenache, mourvedre, zinfandel, durif, dolcetto and barbera, among others, this organic shiraz is the best reason yet to return to this classic 150-year-old variety. Indeed it's a bloody Australian thing to do, since shiraz is only from here and the Rhone Valley – so grilling fish, having pasta or roast vegies? Then this Pig in the House organic shiraz is 100% "new directions". 'Cos buddy if the word "organic"ain't appearing in your imbibement-boasts, you're slippin g not just into wine history, but into over-chemicalised obsolescence. And the varietal plum, cherries and hint of American oak which accentuate the harmonious finish of this quite delightful shiraz make it well worth seeking out for reasons hedonistic rather than just health.
www.ploughandladle.com.au
Shiraz Energised Wine by Antonio Palena
Looking for something even more progressive in the certified organic wine market? This wine is unique in that it's the first wine available that has been passed through an Ecovortex=B unit. Hard to tell exactly what this does, but according to vigneron Antonio Palena, it enhances the smooth palate and full flavour of this classic variety, which has been grown in the golden mile region of Barmera in South Australia. It is very low in sulphur which means that asthmatics who are very sensitive to sulphur are unlikely to be affected. And as for the taste – a very nice drop! Light-bodied, fruity, Italian style. For more information contact the winemaker via: (08) 8588 1147.
Thistle Hill Premium Cabernet Sauvignon 2001
It's taken a while to review this one as we had a big night thanks to the generous contributions of the crew at Thistle Hill, which meant we lost our tasting notes! Created in the picturesque Erudgere Valley, ten k's down the road from Mudgee, this Cab Sauv has a bouquet of plum, ripe berries and sweet American oak. Good complex palate with plum, spice and tobacco flavours from the dedicated hands of winemaker David Robertson. In the end we went out and bought another batch of these wines to review a second time. Had a bloody good time all over again! Recommended to drink anywhere from 2005-2010.
www.thistlehill.com.au
Rosnay Triple Blend 2003
Mint and spearmint aromas – and a soft plum palate finishing with solid but supple tannins. The wine was partially matured in old oak barrels for 12 months, and is also very low in sulfur, with just 11 parts per million free sulfur. But, we hear you ask, is it any good? On this deeply plum red, Rosnay Wines have sailed a flavorsome course into the stratosphere. What a ripper drop! Attractive fruit, fresh, very well made. This spectacular red could become the flagship of the Australian organic wine industry. Three cheers for family-owned boutique wineries … drink now for enjoyment, or watch this one improve for the next five years.
www.rosnaywines.com.au
Happs Preservative-Free White 2004
Plain, straightforward, easy drinking white wine, great for a picnic, poolside or day at the beach. This is not a "bodice ripper," think Fragonard, spring meadows, stolen kisses, some light fooling around, nothing heavy. Great stuff from the Margaret River appellation, this PF White is made from chardonnay. The wine is entirely tank-fermented. It is soft and generous in its flavours in line with winemaker Erl Happ's personal preference. The lack of preservatives is testimony to careful wine creation. Ronnie and Meghan liked it very much while Adrian prefers his drink a bit more complex.
www.happs.com.au
Temple Bruer Organic Chenin Blanc 2004
More texture, gooseberry, tart and then sweet, wonderful flavours, fresh and citrusy, great length of flavour, lively and lifted. Perfect for a light lunch, a really beautifully made wine. You can tell the winemakers are paying close attention and it shows up in the glass. Good to drink over the next 2 to 3 years and we all loved it. Later, after we had finished our wine tasting, this is one of the bottles that ended up on our table for lunch.
www.templebruer.com.au
Lark Hill Riesling 2004
Sweet beginning, herby nose, lemon and citrus, well made, clean, dry and quite refreshing. A good wine, rather delicate, with a long finish, not too dry, not too sweet. Very drinkable. Lark Hill makes their wines in an environmentally-friendly way from old growth (over 25 years) low-yielding vines with a minimum of additives. This wine is ready to drink right now.
www.larkhillwine.com.au
Carlei Green Vineyards Biodynamic Sauvignon Blanc 2004
Creamy, woolly sort of smell, dry, clean with also a citrus smell and long finish. Well made. This Sauvignon Blanc is made in the French style and not only is it 100% organic it is biodynamically grown as well! The wine maker, Sergio Carlei, a lovely bear of a man, is passionate about wine and is eager to convert all who cross his path. When we met, on a late autumn afternoon in The Rocks, there was more than the whiff of Bacchus about him. His hands were stained purple from the recent crush and he spoke energetically about producing biodynamically "living" wine.
www.carlei.com.au
Botobolar Organic Riesling 2004
Woody, very sweet when you first put it in your mouth, long finish of pears and apples, crisp, clean fruit and citrusy flavour, well balanced, stands out with good flavour, a bit of preserved lemon on the palate as well, with plenty of character. Botobolar is completely organic with some added sulphur dioxide to help preservation. Sulphur dioxide was first used by the Romans to preserve wine and we have been using it ever since. Botobolar has been a pioneer in organic and preservative-free winemaking in Australia.
Cardinia Hills Organic Pinot Noir 2001
Pinot Noir is one of the Holy Grails of winemaking and it really tests the limits of the winemaker. It's a difficult grape to capture in the bottle and I've tasted plenty of weak, watery ones along with a few that will caress you like a lover while delivering a deep, lingering kiss. Cardinia Hills Pinot Noir has a lovely dark cherry smell, a light red wine with a bit of tobacco flavour about it, and overall a very pleasant drink. Meghan prefers her Pinot Noir to be more along the lines of the pinots of The Russian River Valley in Sonoma County in Northern California: more deep dark chocolate with hints of coffee and sweet cherries and the voluptuous feel of velvet in the mouth (you get the picture, delicious sex in a glass …). Sergio Carlei looks more to the traditional French Pinots in that they deliver the goods from a more nuanced, delicate, acidic perspective. The major complaint about this particular wine was not what was in the bottle but what was on it, namely, what's with the date on the label? First, it's not on the front, it's on the back and we couldn't figure out what the graphic artist was trying to do. Please, for us "label" drinkers, make it easy for us to figure out what year we're drinking! Admittedly, after a glass or two the only part of our brains that was functioning was the reptilian.
Temple Bruer Organic Cabernet Merlot 2001
Rich nose, beautiful deep colour, high tannins taste, this is a strong wine and would be best with rich foods. Another lovely wine from Temple Bruer. We felt this would be a good wine to put away for a bit and take out later. As Ronnie suggests: buy some now and each year drink a bottle to find out when it reaches perfection. Sounds like a great idea …
www.templebruer.com.au
Happs Preservative-Free Red 2004
Plummy smell, rich dark colour and taste, lots going on as far as complexity and with a nice soft, almost furry, sensation in the mouth. A big red and anyone who likes the Barossa style of wine will love this one. Super friendly, a big, warm, huggable wine that will treat you like your best mate, good on ya! We thought this was just delicious. We also took this one to lunch, where, as we recall, Meghan drank most of it. Buy plenty now and enjoy it with your friends, they'll love you for it. Ronnie thought this would age well too. Just a reminder, preservative-free does not mean hangover/headache-free, as Meghan can attest to.
Organic Vignerons Australia
Mataro/Shiraz/Grenache 2003 Bin 621
A very palatable bottle of wine from a collective of grape growers formed in 2002. The organic mataro was grown by B&S Armstrong at Waikerie, organic shiraz grown by the Markou family at Gawler River and the organic grenache grown by Brett Munchenberg at Loxton. Combined, this blend is a full-bodied,soft finish dry red. Mixed berries dominate the nose with mulberry and plum flavours. Sweet fruit aromas and flavours dominate the nose and palate of this wine. It will enhance the flavour of a wide variety of Mediterranean dishes. A dash of American oak finishes off a thoroughly delectable concoction with screw cap closure chosen for quality reasons.
www.ova.com.au
Organic Vignerons Australia
2004 Rose Grenache Viognier
Organic Grenache and Viognier from Temple Bruer vineyards at Langhorne Creek and Brett Munchenberg at Loxton have combined to create this dry rosé. The nose displays mixed fresh berries, which along with stonefruit dominate the crisp finish on the palate of this wine. Only organically registered allowable inputs are used at all stages of the growing and processing of this wine. Served chilled, this wine is great accompanying poultry or pasta. However it is easily enjoyable by itself.
www.ova.com.au
Organic Vignerons Australia
2003 Shiraz Cabernet Sauvignon
A deep red-purple colour, vanilla and berries on the nose and great fruit with full, soft tannins on the palate indicate a long-lived wine. This wine is not preservative-free but the sulphur levels are about one-third of traditional reds. A silver medal at the Riverland Wine Show 2003 (class 23 Dry Red) and a bronze medal at the Melbourne Wine Show 2002 (class 23 Dry Red) point to the potential of this blend. Excellent accompaniment to full-flavoured steak dishes.
www.ova.com.au
Carlei Green Vineyards Organic Shiraz 2001
Red fruit, rich with sweet spice and brown spice tastes in a big, rich, generous tasting wine, really delicious with a long lingering flavour. We all thought this was really super tasting and we happily took it to lunch. Adrian liked this wine very much, so much in fact he took the empty bottle home with him! He thought this would be a great wine to drink right now and Ronnie thought he could drink this wine all day long! Australia and Shiraz, truly a match made by Bacchus himself! 'nuff said!
www.carlei.com.au
To be reviewed on Sydneycafes.com.au please post products to Stewart Dawes, Sydney Dining Media, PO Box 217, Paddington NSW 2021 Australia. We take no responsibility for lost stock so let us know something's on its way.
ABOUT THE REVIEWERS
Adrian Read, former editor of Australian Gourmet, former consultant to Penfolds and other wineries and now with his own direct marketing wine business, The Adrian Read Selections (wineman@bigpond.net.au).
Ronnie Stricke grew up in a wine cellar in South Africa and now happily helps clients put together their own; he advises customers on which wines go with what foods and is wine consultant to Karen McLeod, owner of the premier event planning company, Celebrity Blonde, in Sydney.
Meghan Williams started drinking wine at an early age "at my late grandfather's table in California and the wines we drank were usually French and usually a Grand Cru. My grandfather was a founding member of the Beverly Hills Wine and Food Society, in California, and is the only man I have ever known who had French crystal Baccarat Romanee Conti wine glasses in multiples of 12 and used them! Basically I am a "label drinker", which means I find a winemaker/vineyard I like and then buy more of it. Of course, like so many, I am more than a little star-struck at the fabulous wines being made in Australia and am gleefully getting to know some big Aussie reds and cool whites!"
Stewart Dawes is the original instigator of the Sydneycafes.com.au website.
More Product Review Pages:
The Compact Juicer – Australia's Best Value Juicing Machine
Rosnay Organic Wines – Fab Wines by Fab People
Ozibadge Promotional Items – including the Levitating Bottle Holder / Specials Boards etc
New Zealand Wines – best NZ Wines Available in Sydney
Australian Organic Wines – We've Reviewed Almost Every Single One in Australia (hic)
Most Searched Terms: Organic Wines in Australia, Best Available Organic Wines in Sydney Melbourne Brisbane Perth Adelaide Canberra Gold Coast, Biodynamic Vineyards, Organic Winemakers.
To get SEO and social media / twitter accounts happening for your hospitality business, contact Claire Felices, co-director of SEOtherapy or check out their website: SEO Therapy Sydney
For hospitality-focussed Search Engine Optimisation (SEO) services in Sydney Australia click here.
(FOR OUR NEW ZEALAND WINES NOW
AVAILABLE IN AUSTRALIA PAGE, CLICK HERE.)