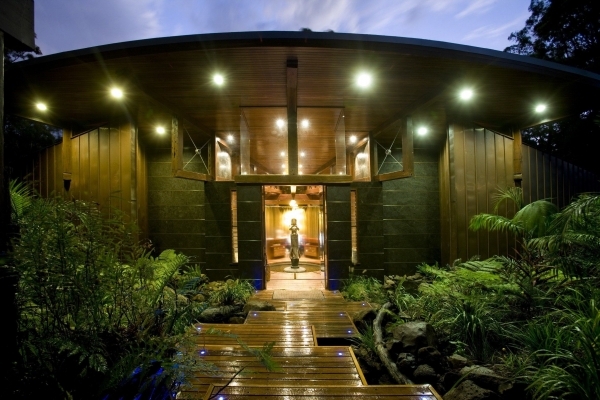 STEWART DAWES took a few days off from the hustle and bustle of the Sydney restaurant game to experience the healing tranquility of Amber Healing Farm, located just outside the picturesque village of Laurieton on the NSW mid-north-coast. Set up by ex-Sydney chef Jean Davy who specialises in allergy-free cuisine, Amber Healing Farm's healthy food has been declared by our utterly-evangelised writer as the most delicious thing he's consumed in ages – he's declared Jean's soups to taste "better than Tetsuya's". Here's his Q&A with his own newly-found personal "guru of food medicine"
Jean, when did you launch Amber Healing Farm?
I didn't really launch the farm – as with most things I do it's been a quiet development by word of mouth.
In a nutshell how would you describe what you do here?
I offer food medicine and healing treatments – plus spiritual nourishment as people have a peaceful and nurturing time away from their busy lives. I also offer allergy-free cuisine based around the ingredients found in my Health in a Bag products. And also I do animal and pet healing – doggy nutrition you could call it.
Of the guests who have stayed so far, how many days have they generally stayed for?
I have mostly had couples stay from Sydney. They normally stay three days up to one week, though if people wish, they could stay for 2, 3 or even 4 weeks – it just depends what's going on in their lives.
What are guests requesting when they come to stay with you?
Mostly guests come to the farm for me to cook and care for them. It's a beautiful chemical-free environment even when they're staying at the other accommodation and coming to the farm for their meals, which are prepared with all their health aspects catered for.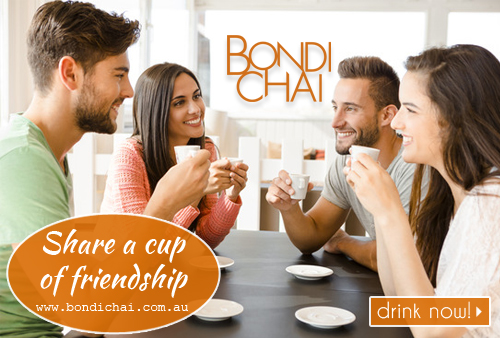 Because many of our guests do have allergy issues, these guests are seeking a genuinely safe environment to eat and be nurtured. And they're looking to augment the calming and reassuring atmosphere with natural therapy treatments – guests can book in for a massage, reiki treatment, or reconnection healing together with the wonderful addition of liquid crystals. For some they're looking to develop useful food health habits – so guests can also help me to prepare some of their meals if they wish – or they can do absolutely nothing but eat and be cared for.
Are your cooking classes separate to the guests attendance?
Yes. At the moment I teach the cooking classes on the third saturday of the month. But guests who are interested in joining these cooking classes can always plan the dates of their stay to synch with those sessions.
You specialise in helping people with allergies, especially food allergies – is an allergy-sufferer your ideal guest?
I guess primarily so, but all guests of course enjoy good fresh food without chemicals in a very nurturing environment, even those just coming for some peace and quiet. I love working with guests so that they feel safe – so when I have guests that have severe allergies I need them to be very specific on what they can have and can't have. I ask them to email me all their health requirements so i always have their dietary necessities on paper.
Can people come to your retreat for help with weight loss?
We work with what the client wants – sometimes it's just teaching them a different way of eating. Or getting them more active and to understand that if you eat a big meal at night it's pretty much going to hang on your hips. Also we promote juicing – lots of fresh vegetarian wholefoods and exercise along with meditation. So it's not a direct weight loss clinic approach, but it's an almost certain side-effect of healthy eating.
Your prices are pretty much slightly less than half what other health retreats charge – why is this?
I'm not into exploiting my guests – I'm here to help. I know what it's like to stay away from home – and unless you cook for yourself food for meals is very limited, so I figured that creating Amber Healing Farm is a good way of helping at a different, more progressive level.
What are the options for accommodation – it seems that people can stay overnight on your retreat or they have the option of staying at a local resort?
I offer B&B style accommodation here at the farm – or guests have the option to stay either at The H2O Pelican Waters Apartments or the Brigadoon Holiday Park – both offer discounts to Amber Healing Farm clients. The H2O Pelican Waters Apartments are 4.5 star accomodation and the Brigadoon Holiday Park offers very nicely appointed cabins with both accommodation options allowing you privacy – and most importantly, both are very close to the farm so guests can wander down and eat and then either stay and have healing treatments, come for a ride or walk with us – or take off and see the local sights of which there are many. Lunch can be ordered as a picnic and delivered to your place of accommodation … also people can just book in for healthy morning or afternoon teas by the river with us. Our property has substantial and very tranquil river frontage – it's a great way to spend your time soaking up the ambience of a truly lovely spot.
What are the exercise options at your retreat?
Bush or beach walking – and pushbike riding.Table tennis believe me can get pretty competitive. We have a 10 metre tropical pool. Guests of course are all different – some want to do the lot and others just a little – while some like to just read by the river and enjoy being cooked for and nurtured.
You mentioned reading by the river and also reiki and massage – are you very welcoming of people who are very simply looking for some spiritual rest from the hectic pace of Australian city life?
Absolutely – as you experienced, as soon as you come through the gate, peace descends upon you – this is a very nurturing slice of nature, sitting right against original untouched forest. And when it comes to healing therapies like reiki and massage, as well as myself we have a delightful team of very caring healers who we call upon to put our guests in a state of bliss. It's much harder to heal from very deep issues such as allergies if your body and mind are under stress.
Tell us about your 65 metre "medicine wheel" – I've never heard about such a thing before?
The circle is symbolic of the never ending circle of life – which has no beginning and no end. Every part of the circle is significant in your life whether percieved good or bad, benefical or not. In the end everything is exacly where it has needed to be. Life is a great learning environment. In my wheel I grow flowers, vegetables and herbs rotationally. We are able to cook and eat the produce all year round. Also it's a great place to do yoga or meditation. Sometimes we pipe music out to the wheel – but generally it's just a very peaceful place – and visited by a lot of birds.
Speaking of that, I've noticed that the wildlife and birdlife both on the Amber Healing Farm – and also in your local area – is abundant – it's been awesome to interact so closely with kangaroos! Can you tell me more about what's around this area?
We have birds that come in from all over the world. For the most part I have left the farm complely natural – there's 32 acres of pristine Australian forest on this property – just the gardens and pool are manicured – so as a result there's lots of native birds and of course migratory ones. Also not just the farm but the entire region is abundant in kangaroos, foxes, eagles, occasional koala and goannas. And in the river we get stingrays and dolphins. We don't feed any of the animals that visit here – they just come as the bush has never been sprayed with chemicals to eradicate weeds – it's a very healthy eco-system for animals – and humans!
It's amazing that you have dolphins and stingrays in the river right beside you – how far are you from the ocean for people who might want to do some beach activities while in your area?
Stingray creek where the farm is situated is ocean-fed – and the beach is about a half-hour walk – a 10 minute bike ride – or 5 minutes in the car. We have many beautiful spots around us and early morning beach walks are popular with our guests and very much part of the Amber Healing Farm experience.
our background is in health food cheffing and I believe you used to have your own cafe in Sydney – can you tell me about those years?
Back in Sydney I created a cafe called Allerjean because I felt there was a need for people who had chemical sensitive allergies to still be able to go to a cafe. It used to frustrate me that people with allergies couldn't go to dining without being sick. So I decided to do something about it – that was the entire motivation behind Allerjean. But clients came from all different food bases, they weren't just allergy sufferers. I found that people just wanted to experience wholefoods. The cafe was a great way to have fun inventing different recipes – in fact the more different our food was, the more our clients liked it. I have wonderful memories from allerjean – whenever you're working with aspects of humanity, there is always a fabulous learning opportunity and I'm eternally grateful as i was able to grow in every aspect of my life during that time.
On a personal level, how did you conclude that a healthy diet was going to fix your own allergy-induced illnesses?
I got so ill that i ended up in private hospital with severe gut disorder actually ulcerative colitis. I have had four beautiful children but the pain from the colitis was far worse. I had some tests after that and found i had a severe intolerence to wheat, dairy, eggs and many food chemicals.
It's the preservatives in food that you cant see, which for me are our biggest problems – we just dont know what's in our food. As with everything you get what you pay for. Within a few minutes of eating preservatives I start to react. You can't see them so its hard for people to identify them.