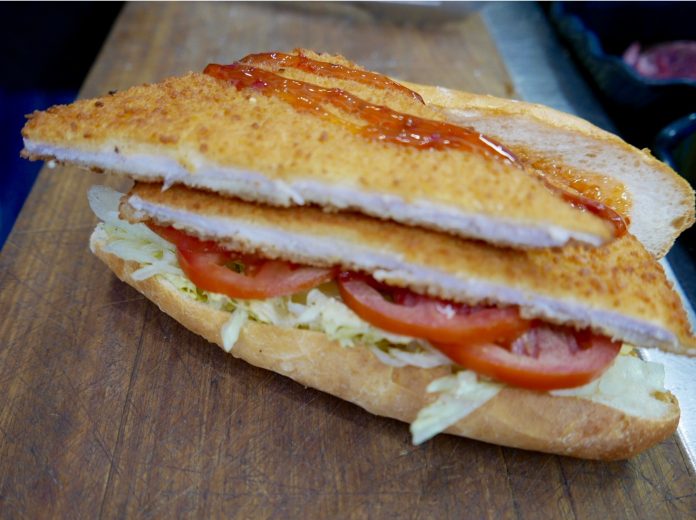 With Sydney's summer in the air, no more keenly is the party season celebrated than around Australia's most famous beach, Bondi, which locals and many visitors like to think of as the Saint Tropez of the southern hemisphere …
For The 3 Steps Cafe, another summer of heady Bondi love will always be a case of "same as it ever was". Their team of seven chefs knows what it is to see off the wildest of Bondi nights – and they equally know what it takes to unflinchingly fire up a new day of Bondi adventures as they open their doors and churn out the biggest of breakfasts from 4.30am. There's no messing with this place's legend, as it's been doing this since 1962, long before most of its patrons were born.
(From above, continued …) And remarkably these early breakfasts are when the place usually hums most with activity, frequently filling its 60-seat capacity (including the TV mezzanine there's four rooms at the back) at times of the morning when most of us have yet to find the bathroom. While sports stars, bar-hopping socialites, Swiss models (pictured above, can you name her?) and exuberant Irish lifestylers crave the 3 Steps' range of big breakfasts to stave off any early signs of a hangover, the carnivore-satiating nature of their breakfasts means that most renovating builders or handymen (or women) find the place an irresistible dawn destination too. When we visited we were quickly onto The Tradesman Breakfast which included a perfectly cooked generous portion of beef, bacon, scrambled eggs, large hash brown, sausages, chips, baked beans, mushrooms and four slices of bread! That's a breakfast for two people in the latte-demographic, but at the 3 Steps Cafe it's standard fare for a young builder putting the finishing touches on a local millionaire's mansion.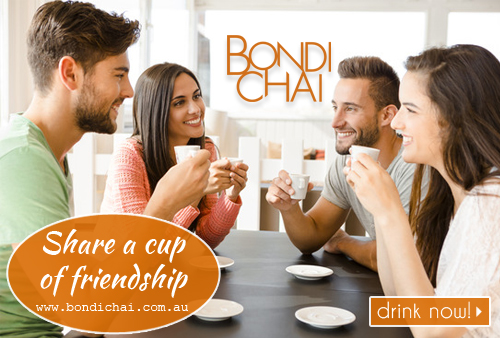 Of course one cannot exist in the Eastern Suburbs without ease of access to that pinnacle of earlybird cuisine – Eggs Benedict (pictured below). And the chef we had the pleasure of befriending on the day we visited, Nick, put out a lovely replica. Two eggs cooked within a millimetre of perfection with macho-size wads of smoked salmon and spinach – Popeye be proud – and all for just $11.90.
With a hefty mug of Santos coffee I was soon in interrogative mode and discovered that Nick is from Melbourne, Turkish background, and has the kind of no-nonsense work ethic that a bustling 20-hour-a-day food outlet like the 3 Steps needs – when asked what shift he did, he let slip that it's the 5am to 4pm shift, six days a week! Doesn't leave a lot of time for watching his favourite sport of soccer though certainly he's in the right place for the occasional glance since the 3 Steps Cafe has a large TV screen on their mezzanine level which happened to be showing the cricket on the day we dropped by. However as the countless soccer guernseys on display attest, I was not likely to get a conversation going about either Alastair Cook's Gabbatoir double century or the sporting religion of Nick's home-town (AFL of course), yet my Sydneycafes colleague soon found common ground talking to Nick about an obscure ex-Turkish soccer player who lives in Seven Hills!
Besides the plasma TV, 3 Steps Cafe also has wireless internet available, lunchtime specials and not far off every variation of homestyle dinners imaginable. Still the bulk of their food is take-away, with a mouthwatering burger combo menu and a range of sandwiches and wraps including the curiously-titled Roger Moore: a wrap of Fresh Grilled Liver, Tabouli, Lettuce, Tomato and Onion. Next time I'm ordering that!
Like to live outside the square? You can also fax an order to The 3 Steps Cafe! Their fax number is 02 9388 7156.
The 3 Steps Cafe
Open 4.30am – 1am Seven Days & Nights
113 Bondi Rd, Bondi
Ph (02) 9369 5728
www.the3stepscafe.com
Review by Stewart Dawes
Photos by Tim Dugan
Keep up with our cafe news via www.twitter.com/sydneycafes
Also Hot Right Now: Shady Pines Saloon in Darlinghurst
Also New & Stylish: Miss Marley's Cocktail Bar in Manly