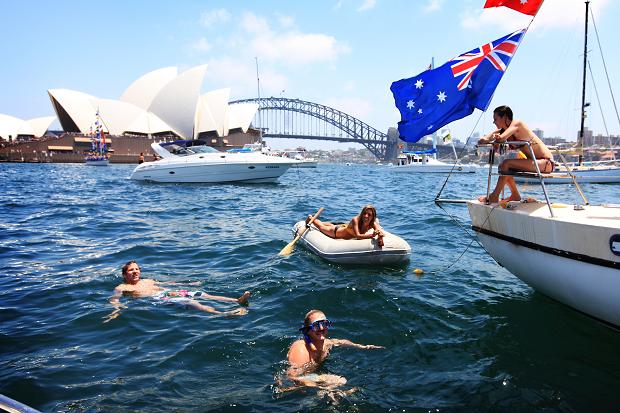 While recent Australian statistics on food blogs, food instagrammers and wine memes show massive growth in the 18-35s bracket, there's still a strong groundswell of foodies in their mid-to-late-40s set to join the foodie set in their 50s, 60s and 70s. But what else is there to do in Sydney besides fine dining and endless quaffing? LOURDES LAPSO has compiled a list of twenty things over 50s folk can do in Sydney on their foodie-day-off…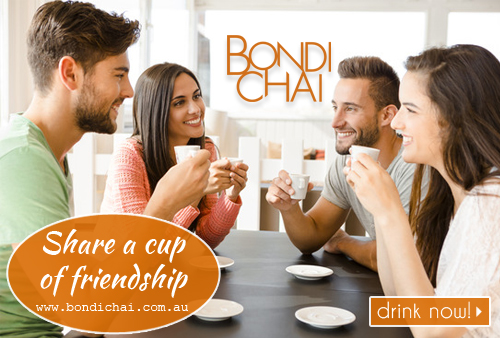 Being over 50 means you've survived your days of youth, young adulthood, social changes and parenting. Congratulations, you've completed life's learning course and it's time to start doing something you love. Don't sit at home bored – get out and start enjoying your free time! Sydney offers an abundant amount of great things to do that provide physical and mental stimulation.
1. Walking – the best exercise for over 50s. Sydney has local paths and tracks for walkers. Royal National Park is home to over 100km of walking tracks over cliffs and pristine beaches. Walkers can also take the Bondi to Coogee walk and see the spectacular coastlines in Sydney's most iconic beaches. Breathe in the beauty of the metro by simply strolling along the pedestrian pathway of the Sydney Harbour Bridge eastern edge.
2. Biking – more adventurous older people prefer biking as a form of exercise and leisure activity. Sydney Olympic Park is a great place for biking; it offers a network of quality on-road cycle lanes for safe biking. All lanes are well marked and signposted to Australian standards.
3. Swimming – Local swimming pools and beaches are a popular meeting place for older people. If you want to avoid the crowds at Bondi, head towards Sydney's most intimate beach of Camp Cove. Pitch your umbrella and float in the wave-free harbour.
4. Fishing – a popular activity for many older people to enjoy. It's a great opportunity for grandparents to teach their grandchildren fishing techniques and enjoy the time together. Sydney Harbour and northern beaches are great for recreational fishing.
5. Boating – Canoeing, kayaking and boating are excellent ways to get some exercise, get outdoors and see nature. Explore Sydney Harbour by boat, ferry or harbor cruise. Boat ramps are scattered around foreshores, marinas and yacht clubs. There are also kayaking and boat tours available.
6. Volunteering – many older people get a sense of purpose and a much needed social interaction with the community through voluntary work. Volunteers make an extraordinary contribution to society without being paid. New South Wales Family and Community Services encourage people to do something good for their local community through volunteering.
7. Bird watching – healthy retirees with super funds enjoy leisure activity that promote the study and conservation of Australian birds and their habitat. Watch woylies, mala, golden bandicoots, red-tailed phascogales and other birds at Scotia Sanctuary 150kms north of Wentworth.
8. Walking tours – join walking tours and see significant parts of Australian culture. One of the best Sydney walking tour takes you from Spit Bridge at Mosman, through the Sydney Harbour Nation Park past Manly Cove across North Head going down to Manly Beach.
9. Visiting art galleries – entry to Art Gallery of NSW is free and so are the permanent galleries, exhibitions and events. Feast your eyes with everything from contemporary, aboriginal art to Asian art on display. The gallery is located within beautiful parklands and only 15 minutes from the CBD. The Museum of Contemporary Art overlooking Circular Quay can also be seen for free.
10. Sports – Golf, tennis, squash or badminton, there are many sports to choose depending on your physical condition and interest. Over 50s in Sydney can join senior league or play with friends at local parks or recreational centres.
11. Visit the markets – Paddington Markets is Sydney's most browse-worthy market. Pick up unique items or just while away a lazy Saturday. Enjoy gourmet eats at Eveleigh Markets. Check out the artisans' market on the first Sunday of the month for excellent crafts and goods made by local designers.
12. Dancing – a fun exercise for over 50s. If you're into dancing, a Zumba Gold for Senior's class is held at Herb Greedy Hall in Marrickville every 2nd Monday at 1.15pm. Dance classes are also offered at the Sydney Dance Company at Walsh Bay Studios. There are 60 casual dance classes offered weekly.
13. Gentle exercise classes – if dancing is not your thing, there are gentle exercise held in various locations in Sydney. For those who want to be outdoors and exercise at their pace, there's a seniors exercise equipment in place at Camperdown Oval.
14. Bowling – bowling is a popular pastime for seniors, it offers physical exercise as well as opportunity to socialise and enjoy the outdoors. Older people who enjoyed bowling improved their balance and overall fitness level. AMF Bowling Centre in Southgate has 24 lanes and 36 arcades and some scrummy food and drinks; this is the perfect destination if you're looking for fun and exercise.
15. Gardening classes – gardening provides an opportunity for older people to connect with nature as well as a physical work-out. The Royal Botanic Gardens through Eden Education runs courses, workshops and activities covering a broad range of horticultural topics including gardening and other plant-inspired arts and crafts.
16. Watching movies – enjoy a day out seeing great films with friends. There are movie screenings every first Tuesday of the month at 10.15am at the Marrickville Town Hall. Dendy Opera Quays invites seniors to join the first cinema sessions every Wednesday and Thursday morning. Ticket cost $11 and $8 for members; it includes morning tea or coffee and biscuits.
17. Computer lessons – many computer clubs offer computer lessons for older people who are interested in using computer technology for learning and communication. The Crows Nest Computer Club conducts classes for seniors, courses range from introduction to computers to word processing and spreadsheets.
18. Enjoy free live music each night and on weekend at the lovely terrace of the Opera Bar. The Beach Road Hotel in Bondi is another free live music venue.
19. Art programs – older people wanting to pursue painting, writing, film and dramatic arts can join community centres or art galleries to develop their skills. Art Gallery of New South Wales offers workshops and events for beginners.
20. Relax at the park – Bronte Park offers sparkling sea view and perfect for alfresco lunch spot. Enjoy harbour views at the historic Luna Park and retro Coney Island.